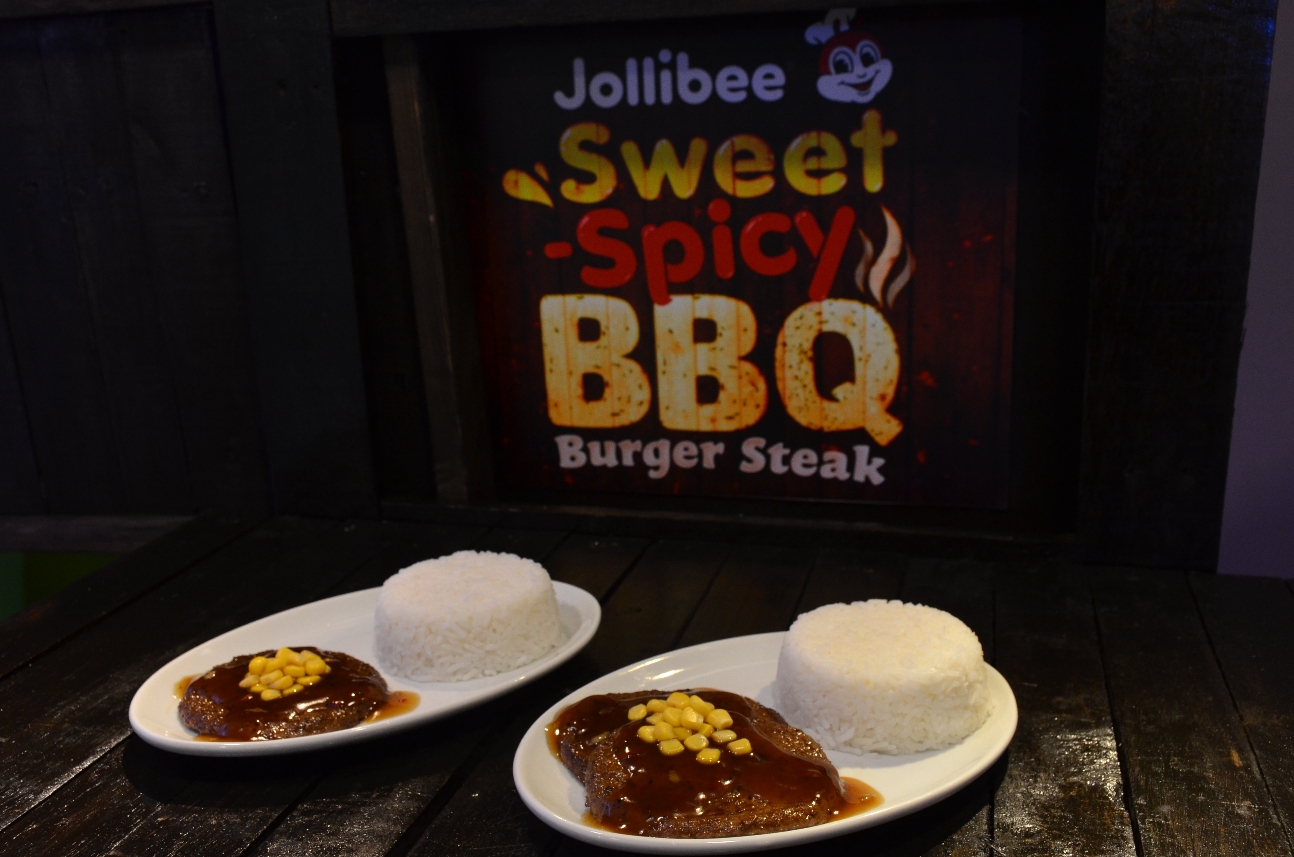 There's such thing as "forever."
Fans of Jollibee's burger steak are definitely in for a surprise as the Philippines' number one fast-food brandrecently announced the latest innovation to their well-loved classic: the Sweet-Spicy BBQ Burger Steak. The new burger steak variant is also loveteam JaDine's newest favorite.

This new offering boasts of a special barbecue sauce and sweet corn kernels generously poured on top of the burger steak patty and a serving of steamed white rice, with a distinct smoky spicy barbecue taste in each bite.
ABS-CBN loveteam James Reid and Nadine Lustre previously starred in the fast-food chain's "Taste Forever Love" ad campaign, where they shared the kilig of savoring their forever favorite Jollibee Burger Steak with the whole nation. With the Sweet-Spicy BBQ Burger Steak, the two young stars are thrilled to discover something new in a product they have always loved.
The original Jollibee Burger Steak, is my personal favorite, first introduced in the late 1990s. It captured the palate of many Pinoys because of its unforgettable flavor and great value-for-money. With a patty made with 100% pure beef and a generous serving of gravy with real mushroom slices, the Burger Steak makes for a perfect langhap-sarap meal when paired with a serving of rice.
A new TV commercial starring the JaDine couple and the all-new Sweet-Spicy BBQ Burger Steak premiered last Sunday, July 17, 2016. Watch the new commercial on Jollibee's YouTube channel or Facebook page by clicking through the video below:
JaDine's new Forever Love, the Sweet-Spicy BBQ Burger Steak, is available for dine-in, take-out, drive-thru, and delivery starting July 15, 2016 in all Jollibee stores for only P50 for the 1-pc solo variant, P55 with regular drink, and P80 for the 2-pc solo variant, P85 with regular drink.